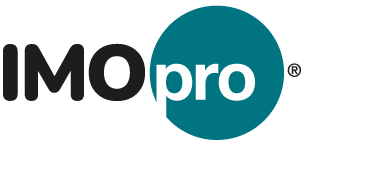 Magnesium food supplement for the well-being of the nervous system and energy metabolism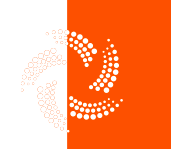 IMOpro 3MAGNESIA
all the energy you need
Stress, seasonal changes and physical and mental exertion can lead to fatigue and tiredness: sudden changes in temperature weaken the immune system, while deficiencies in nutrients such as Magnesium and Zinc can lead to muscular problems and, consequently, physical and mental exhaustion. IMOpro 3MAGNESIA is a Magnesium, Zinc, Vitamin B6 and D3 food supplement helping reduce tiredness and fatigue, and aiding the proper functioning of the nervous and muscular systems and energy metabolism. IMOpro 3MAGNESIA food supplement can help your body 365 days a year, but especially during seasonal changes and after physical activity. Both gluten and naturally lactose free, IMOpro 3MAGNESIA is suitable for the whole family!

Containing 3
magnesium salts


Counteracting
tiredness and fatigue

Suitable for children
3+ years
Magnesium, Zinc, Vitamin B6 and D3 are the key nutrients for the body's mental and physical well-being. As scientific literature shows, Magnesium and Vitamin B6 help reduce tiredness and fatigue while supporting muscular, nervous and psychological functions. Zinc supports normal cognitive functions and protects cells from oxidative stress. Vitamin D3 is essential for a healthy immune and skeletal system. IMOpro 3MAGNESIA, a highly bioavailable food supplement, is the synergy of these ingredients.

Bioavailability is an indication of how quickly and to what extent a substance can be absorbed into the body. Thanks to its special 3-salt Magnesium formula, IMOpro 3MAGNESIA is protected from gastric juice attack and transported intact to the small intestine. Here it gets absorbed, releasing its beneficial properties throughout the entire body. IMOpro 3MAGNESIA is made up of three Magnesium salts: Magnesium bisglycinate, Magnesium citrate and Magnesium pidolate, enabling all the beneficial properties of IMOpro 3MAGNESIA to be released into the body within an hour of consumption.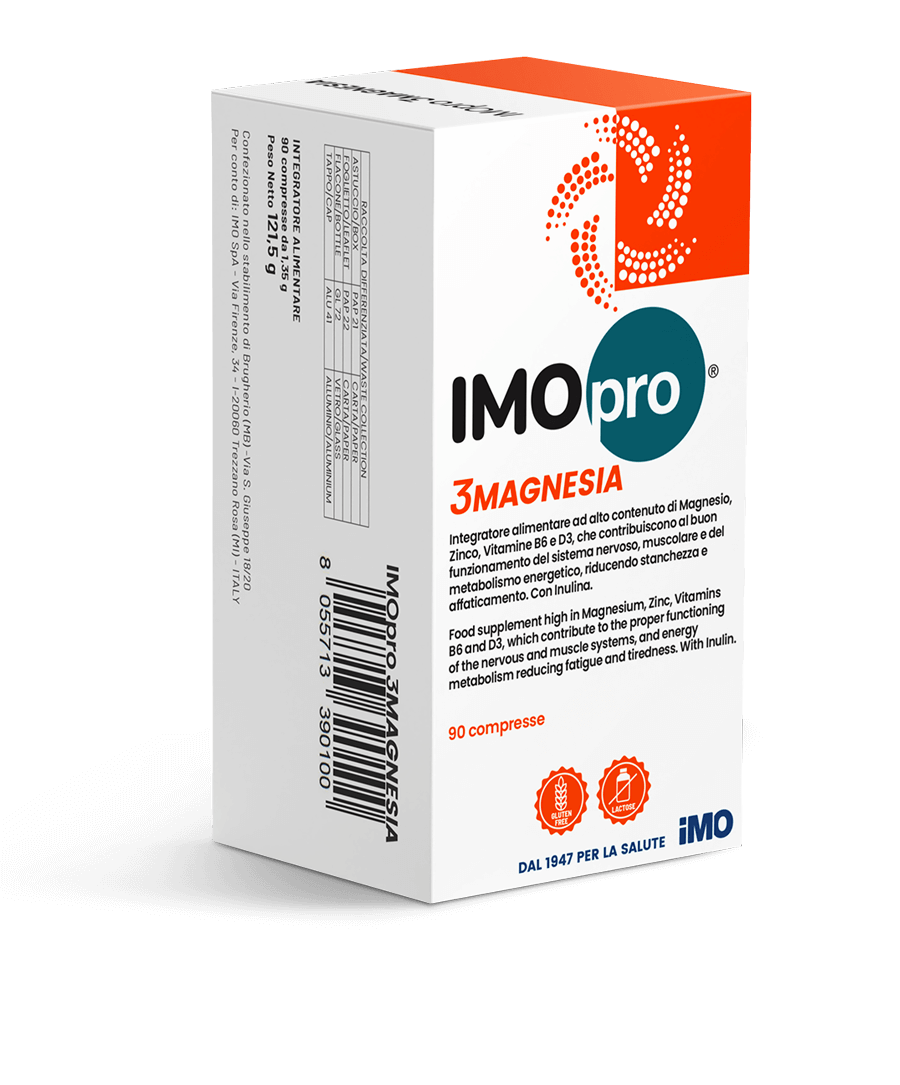 IMOpro 3MAGNESIA is a Magnesium, Zinc, Vitamin B6 and D3 based food supplement contributing to the proper functioning of the nervous and muscular system, and energy metabolism helping reduce tiredness and fatigue. IMOpro 3MAGNESIA is gluten free, has no preservatives nor colouring agents and naturally lactose free hence well tolerated by everyone. It is also suitable for children over 3 years of age, and vegetarian or vegan diets.
The box contains 90 x 1.35 g tablets, preferably to be taken far from meals.
Sei un medico o un farmacista?
Vai all'area riservata di IMO per accedere a maggiori informazioni!
Scientific
Studies References
Would you like to learn more about IMOpro 3MAGNESIA
Read the Scientific Studies References!
Are you curious or would you like to know more about the IMOpro 3MAGNESIA?

Fill in the form below, with your details and your query:

we will get back to you as soon as possible!
IMOpro supplements should not be used as a substitute for a varied diet and a healthy lifestyle. If in doubt, please consult your doctor and/or pharmacist.